CAR SCRATCH REPAIR
GET RID OF THOSE UGLY SCRATCHES ON YOUR CAR IN SECONDS !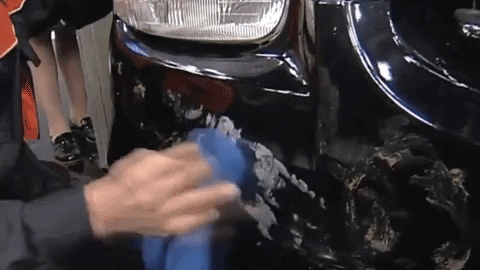 Looking for a inexpensive powerful way to REMOVE scratches & marks from your car? 
 This RepairAgent™ Car Scratch Polish Wax is the ULTIMATE paint cleaner for removing below surface defects such as light to moderate OXIDATION, SCRATCHES, SWIRLS and STAINS. 
 WORKS ON ANY COLOUR CAR OR PAINT FINISH!
 It is designed to rapidly REMOVE all kinds of spots on paint and restore the color of your car. It usesEXCLUSIVE micro-abrasive technology that cuts quickly for permanent defect removal, RESTORES color and clarity, and WON'Thaze or mark like a traditional T-Cut compound.
 It dramatically REDUCES the time and effort to restore paint while obtaining results that SURPASSES the performance of both conventional rubbing and polishing compounds.
SUPER HYDROPHOBIC GLASS COATING
 This patented formula acts as a SACRIFICIAL BARRIER COATING over the surface of your car coat to PREVENT any damage and marks
 PROTECTyour car from aging, fading, weather and sunlight erosion, acid rain, industry powder, etc
 Repair the paint scratches, polish the surface of the car, and protect your car.
 It is PORTABLEand EASY TO USE; you can use this product anytime, anywhere.
 HOW TO USE:
 1) Clean the car paint and put the right amount of product on the sponge. 
2) Use the sponge to point at the site that needs polishing. 
3) Polish properly until scratches disappear or become lighter. 
4) Clean the polished area with a towel.
Package Includes:
1 x RepairAgent™ Car Scratch Polish Wax (20ml)

1 x User Manual
Available For A LIMITED Time, So Get Yours TODAY!
100% Quality Guaranteed Plus Secure Shipping
Pick Your Colour

 

and

 

Size
Click on the

 

Buy It Now button
Product in High Demand. Whilst Stock Lasts!
Available For A LIMITED Time, So Get Yours TODAY!
100% Quality Guaranteed Plus Secure Shipping
Pick Your Colour

 

and

 

Size
Click on the

 

Buy It Now button
Product in High Demand. Whilst Stock Lasts
---
We Also Recommend