CE FDA Approved Natural Coloured Contact Lenses for all events like Halloween
Want a new look? Changing your eye colour can transform your face & identity! Whether its dress up for halloween or an every look our CE FDA Approved Colour Contact Lenses will transform your look!
Color contact lenses offer you a surprising wearing effect.The black rim on circle lenses and vibrant color make your eyes appear larger and offer a more dramatic effect!
FEATURES:
The unique lens overlays the natural base to create a stunning new eye colour.
Wear to subtly adjust the colour of your eyes.

The 

highly pigmented lenses 

are sure to cover your natural eye colour as well as producing a bold and stand out colour.

The 

FDA approved

 lenses are made from lightweight and breathable materials, so are sure to feel 

super comfortable

 as well as looking all kind of awesome! 

The 

U.K's

 Number 1 

coloured

 contact lens brand. As seen in London Fashion Week and Vogue. 

 

Suitable for dark and light eyes.
Comfortable, light and soft to wear.
Eyes will feel hydrated, fresh and comfortable all day long.
To Sterilise:
60% Aqua, 40% HEMA immersed in Saline Solution.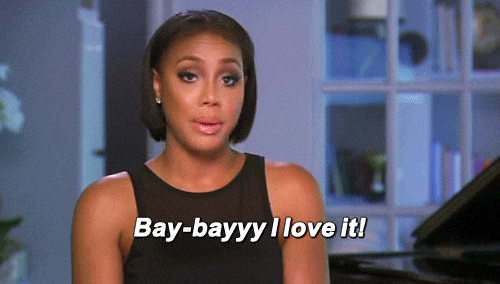 Safety Precautions:
Suitable for Age 16+ only.
DO NOT wear for longer than intended period.
DO NOT wear if they appear to be damaged.
DO NOT share with anyone else.
DO NOT let hair spray, cosmetic aerosols or any cosmetics come into contact with them.
DO NOT participate in any water sports whilst wearing.
DO NOT sleep in them.
ALWAYS put in before applying any make-up & take out before removing any make-up.
ALWAYS remove immediately if your eyes get red or irritated, or if you have any discomfort or pain - then seek help from a qualified eyecare practitioner.
You MUST NOT wear if you suffer from any of the following: Corneal Dystrophies, Corneal Ulcers, Inflammation of the Cornea, Inflammation of the Eye, Uveitis Allergic Eye Conditions OR if you have had any pre-existing Eye Conditions.
Package Includes:
1 x Coloured Lenses Pair

The contact lenses contain chromophores which work to absorb ultraviolet (UV) light; protecting your eyes during wear.
Lens moisture technology to hydrate your eyes with every blink.
Constructed with thin edges for easy insertion and breathability.
3-in-1 ColorBlends Technology
A blend of three colours for a realistic, natural finish.
Transform your everyday eye colour and enhance your style.
If you are a regular contact lens wearer seeking a new look then these will make a perfect new coloured lens alternative.
Product complies with European health, safety and environmental legislation.
FDA Approved
Ensuring safety, effectiveness, quality and security.



Available For A LIMITED Time, So Get Yours TODAY!
100% Quality Guaranteed Plus Secure Shipping
Pick Your

 

Colour
Click on the

 

Buy It Now button
Product in High Demand. Whilst Stock Lasts!
WHY BUY FROM PR GLOBAL STORE
PR Global Store was founded in the heart of the United Kingdom with the goal of bringing year round, outside-the-box shopping because as we all know, gifts aren't just for Christmas. We stock nothing but the most innovative and unique products so that you may never again have to hear those dreaded words, "did you keep the receipt?".
The great support we've received from our UK customer base over the years has allowed us to extend our reach to over 50 countries via International Distribution Centres. 
Customer Service is a huge priority for us because let's face it, without you guys none of this would be possible! For this reason we offer around the clock support via email and are happy to answer any questions you may have.
We're so confident in the quality of all the products we design and stock that we offer a store-wide 90 day guarantee on absolutely every item in every single order. So whether you're shopping for a friend, family member, other half or simply looking to treat yourself, enjoy it all with the added benefit of being 100% risk free! 
Click on Buy It Now and experience the PR Global Store Difference
---
We Also Recommend