Poop Scooper
If you like strolling with your pet but hate to clean up their poop, this scooper is the perfect thing for you. It is a 2-in-1 Pet Poop Scooper with an attached bag dispenser that eases the process of poop pick-up and disposal for you.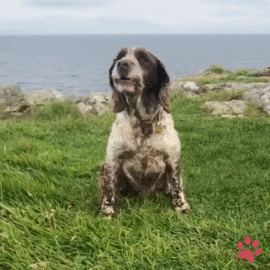 Poop Scooper is operated with only one hand, while its large ergonomic handle keeps you at a distance from the waste. This poop scooper has an attached bag compartment which saves you from carrying waste bags separately.
The saw-toothed scooper opens only when the handle trigger is squeezed and closes as soon as you release it, making it quick and effortless to pick and dump the waste.
Cleaning up pet waste is an inevitable part of pet ownership, so do it the right way with Scoopero™.
FEATURES
Light and Portable: This pooper scooper is very easy to carry and store due to its lightweight. An attached carabiner allows you to take it on your strolls, it can easily be hung on straps, backpacks, stroller clips and more. It's perfect for outdoor dog walks, camping and traveling with pets.

Multi-functional: Scooper helps you pick waste that you don't want to touch, making it more hygienic. Both the scooper and waste bags can be used for many other purposes. It can remove waste from dirt, snow, sand, grass, gravel, concrete, rug, etc.

Innovative Design: Designed for easy, one-handed waste pick-ups, its curved handle provides a comfortable grip. With a minimalist design and less moving parts, Scoopero™ can be easily operated by both kids and adults.

Premium Quality: Made with high-grade ABS and PC material, the poop scooper ensures robustness and long-term use. Its mouth is equipped with a spring that keeps it tightly closed and prevents any spilling of waste.

Available For A LIMITED Time, So Get Yours TODAY!
100% Quality Guaranteed Plus Secure Shipping
Pick Your Colour

 

and

 

Size
Click on the

 

Buy It Now button
Product in High Demand. Whilst Stock Lasts!
WHY BUY FROM PR GLOBAL STORE
PR Global Store was founded in the heart of the United Kingdom with the goal of bringing year round, outside-the-box shopping because as we all know, gifts aren't just for Christmas. We stock nothing but the most innovative and unique products so that you may never again have to hear those dreaded words, "did you keep the receipt?".
The great support we've received from our UK customer base over the years has allowed us to extend our reach to over 50 countries via International Distribution Centres. 
Customer Service is a huge priority for us because let's face it, without you guys none of this would be possible! For this reason we offer around the clock support via email and are happy to answer any questions you may have.
We're so confident in the quality of all the products we design and stock that we offer a store-wide 90 day guarantee on absolutely every item in every single order. So whether you're shopping for a friend, family member, other half or simply looking to treat yourself, enjoy it all with the added benefit of being 100% risk free! 
Click on Buy It Now and experience the PR Global Store Difference
---
We Also Recommend